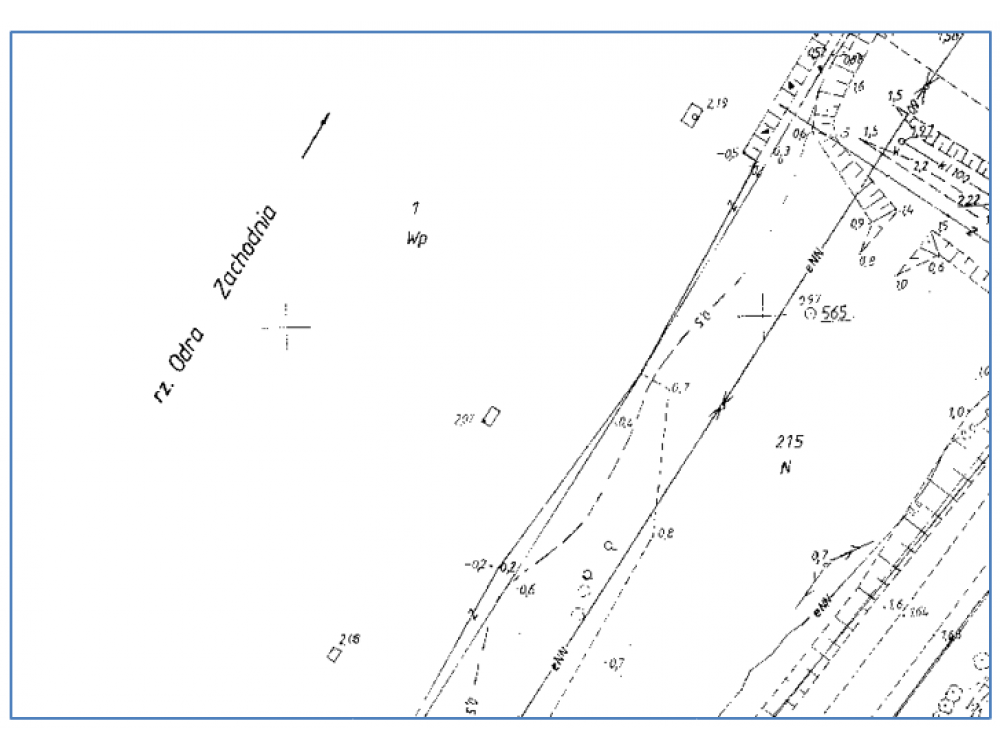 The company employs a wide group of experts in the field of navigation, hydrography, geoinformatics, geodesy and cartography, oceanography, remote sensing, photogrammetry, automation and robotics, IT, electronics and others.
Marine Technology has 3 own premises: the head office in Gdynia Orłowo, department in Gdynia Chwarzno-Wiczlino and department in Szczecin Pogodno. The company has 5 modern research laboratories equipped with, among others, HYPACK, ESRI and CARIS software:
Laboratory of Geoinformatics and Hydrography,
Laboratory of Electronic Navigation Maps,
Laboratory of Mobile Inland Navigation,
Laboratory of Identification Systems and Recognition,
floating Hydrographic and Remote Sensing Laboratory.
Marine Technology has extensive scientific and practical experience in the construction of geoinformatic systems and hydrographic measurements.
In the field of hydrography Marine Technology offer:
the development of electronic navigational charts for inland navigation in the Caris S-57 Composer software,
making measurements and sonar bathymetric (we have professional qualifications hydrographer Cat. A).
The collected data we develop by using Caris and Hypack software, in the following way:
detailed analysis of the data collected,
making the necessary documentation,
interpretation of the sonar images and creating mosaics,
making of the numerical models of the bottom.
In the field of geoinformatics we offer:
execution of Digital Elevation Model (DEM) and Digital Surface Model (DSM),
verifications of orthophotomap.
We also offer execution of:
functional-utility programs,
shipping and navigation analysis.
The Marine Technology company is a sales representative Hypack in Poland. We are distributing software in English version but we are preparing translation into Polish. In the longer term we would like also to start a conduct training for Hypack software.
Hypack software provides all of the tools necessary to complete your hydrographic, side scan and magnetometer survey requirements. With over 4,000 users around the world, Hypack provides you with the tools necessary to meet almost any hydrographic survey requirement… Czytaj więcej
3DSS-DX uses the latest matrix technology of acoustic transducers, SoftSonar ™ electronics, which offers the best bathymetric and sonar measurements along with 3D visualization.
Included with the 3DSS-DX-450 device is software that allows you to use the capabilities of sensors without installing additional programs. The features offered are, among… Czytaj więcej
Electronic charts for inland navigation are now increasingly being used around the world. In Poland are available since 2013 when the RIS (River Information Services) was implemented.
A collection of 10 databases of electronic maps, was developed for RIS at Marine Technology Company. Range of map included the shipping lanes from the port of Szczecin to the Ognica.
The Marine Technology company has given the official manufacturer code electronic map, listed in the document IHO S-62 – LIST OF DATA PRODUCER CODES…. Czytaj więcej
Address
4/6 Roszczynialskiego St.
81-521 Gdynia
13/5 Niemena St.
81-603 Gdynia
37/5 Klonowica St.
71-248 Szczecin