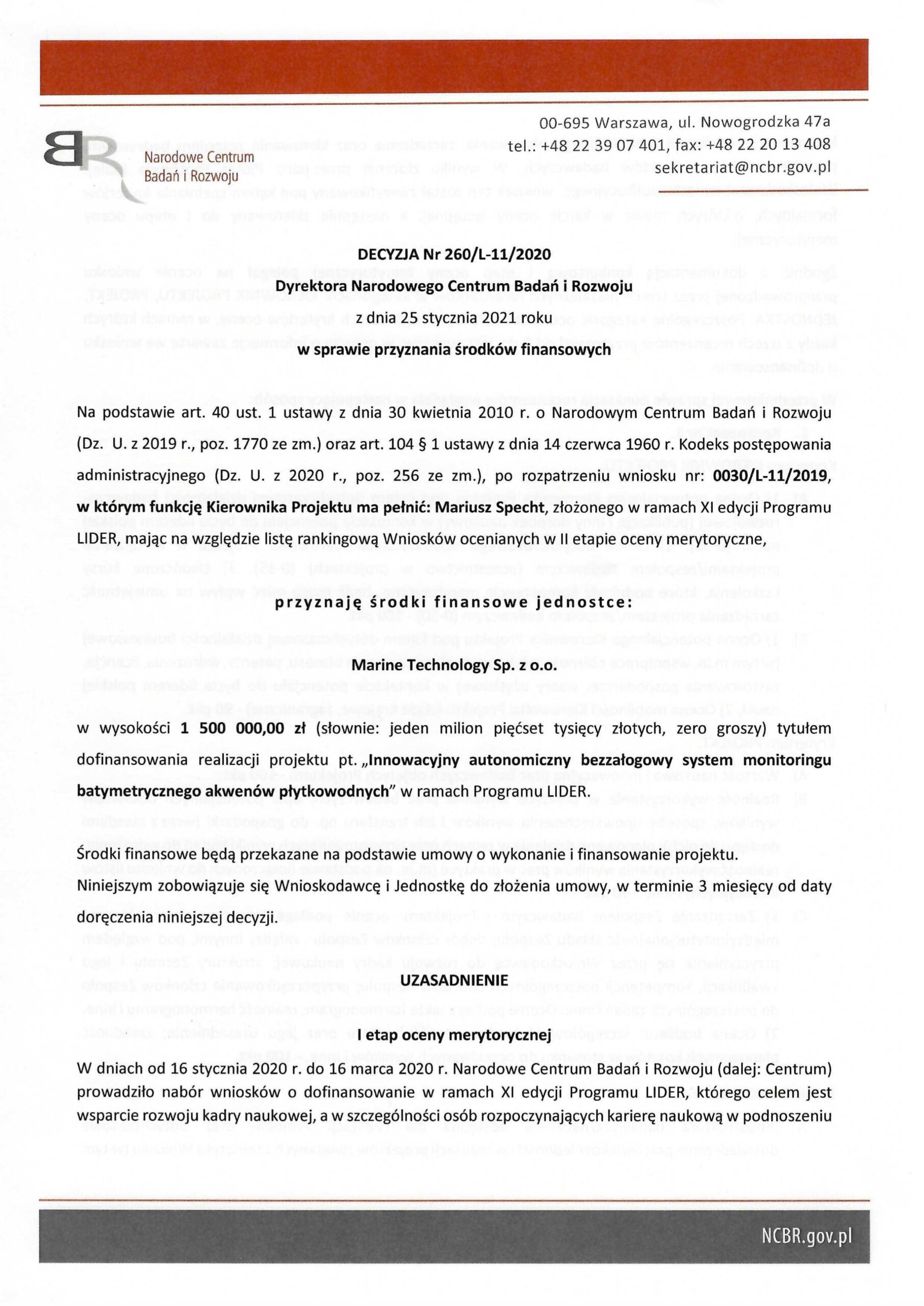 We are proud to announce that Marine Technology has been awarded funding in connection with the implementation of the project:
"Innovative autonomous unmanned bathymetric monitoring system for shallow waterbodies" (INNOBAT)
within the LIDER program. Marine Technology is the ONLY company that became the winner of the competition.
Our new LIDER is PhD Mariusz Specht. Mr. Mariusz has received a PhD in civil engineering and transport, and his defended dissertation was awarded by the Scientific Council of the Faculty of Navigation and Naval Armament of the Naval Academy in Gdynia. In addition, Mr. Mariusz is a laureate of the Diamond Grant competition organized by the Polish Ministry of Science and Higher Education. And these are just some of the accomplishments of the our new LIDER.
At the same time we are pleased to inform that PhD Mariusz Specht is already the third LIDER. Previous winners of the program were PhD Witold Kazimierski and PhD Natalia Wawrzyniak, which makes Marine Technology the only company in Poland with so many triumphs.
Congratulations!