Patent for Marine Technology!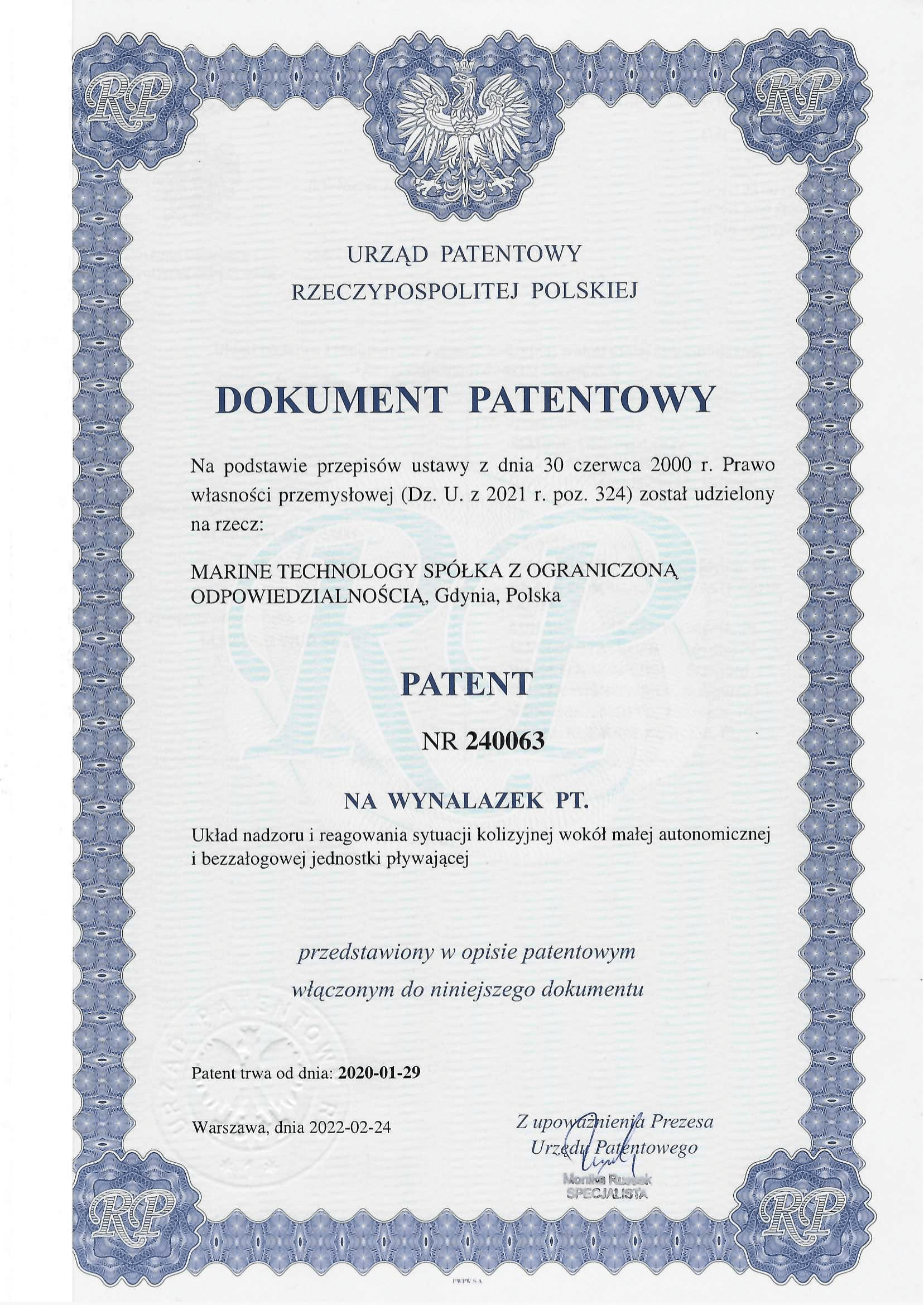 We are proud to announce that the Patent Office of the Republic of Poland has approved the application entitled:
"Supervision and response system for a collision situation around a small autonomous and unmanned vessel".
The HydroDron-1 is characterized by full mobility, which means that it can be transported to the mission in areas that are inaccessible or difficult to access for larger surface vessel – a base ship and launched from the trailer from the beach, shore, quay, pier or from the base ship. The HydroDron can operate in areas that are inaccessible or difficult for larger manned craft.
The anti-collision system includes an industrial navigation computer, two LW20 laser rangefinders, a UMRR 0C Type 42 RADAR, two EchoRange 200kHz singlebeam echosounders.
The summary of the invention can be read here.