The International Maritime Exhibition and Conferences BALTEXPO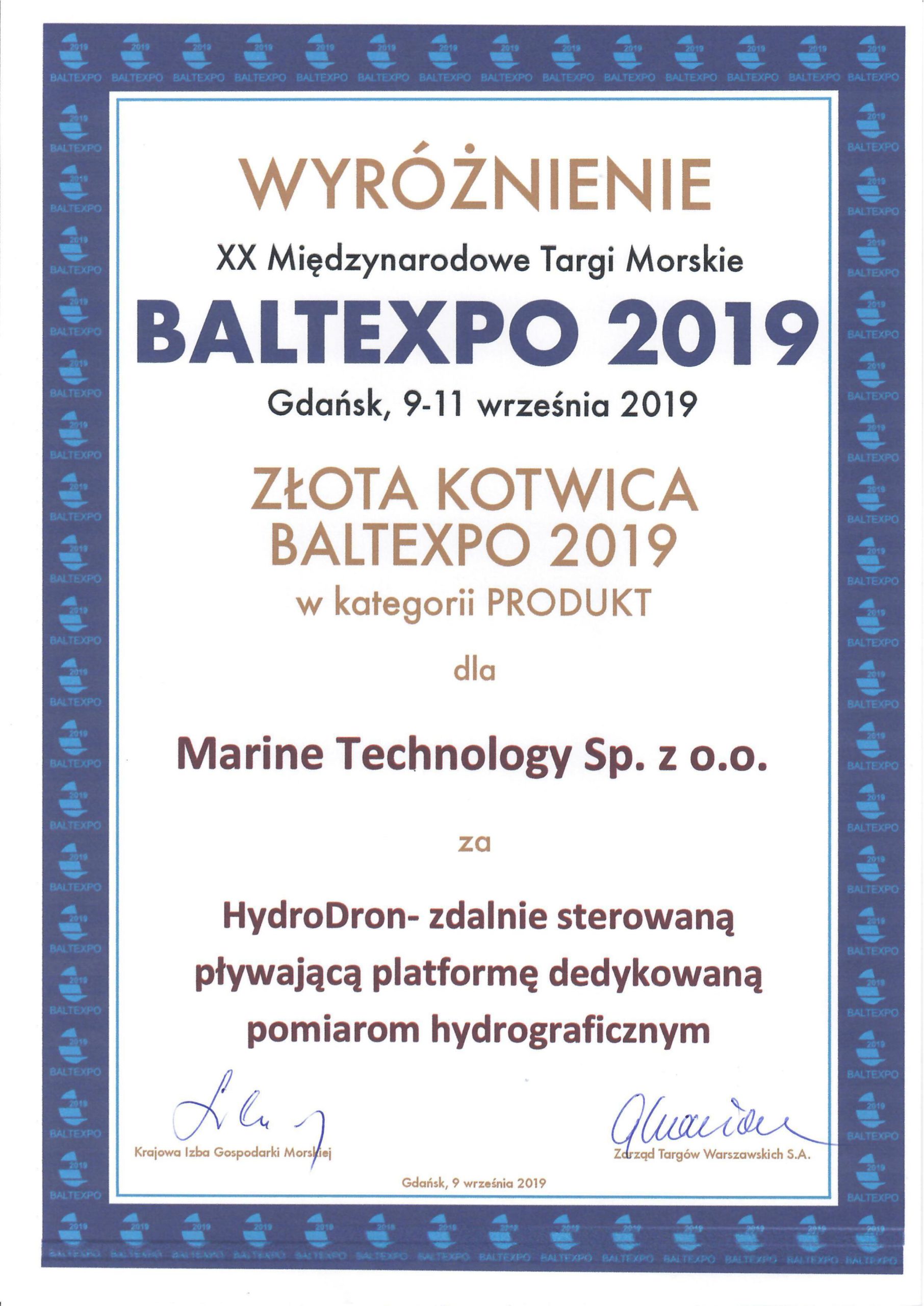 The 20th International Maritime Fair and BALTEXPO 2019 Conferences were held in Gdańsk on September 9-11, 2019. Over 250 companies and organizations from 23 countries took part in them. This is Poland's largest and one of the most prestigious trade fair and conference events in Europe devoted to maritime economy.
We are pleased to inform you that Marine Technology Ltd. was awarded by the jury of the 20th International Maritime Trade Fair and Conference BALTEXPO 2019 in the BALTEXPO 2019 Golden Anchor competition in the PRODUCT category for its new HydroDron product – a remote-controlled floating platform dedicated to hydrographic measurements. We are grateful that we meet people on our path who support our activities. We would like to thank all those who visited our stand during the fair.